Your direct path to hired.
Instantly stand out by skipping the black box and connecting directly with team members at the best startups.
Samantha
Alman
Apply Direct to teams
Trending jobs
Top startups
How Parallel works
1
Build your Parallel profile
Build your Parallel profile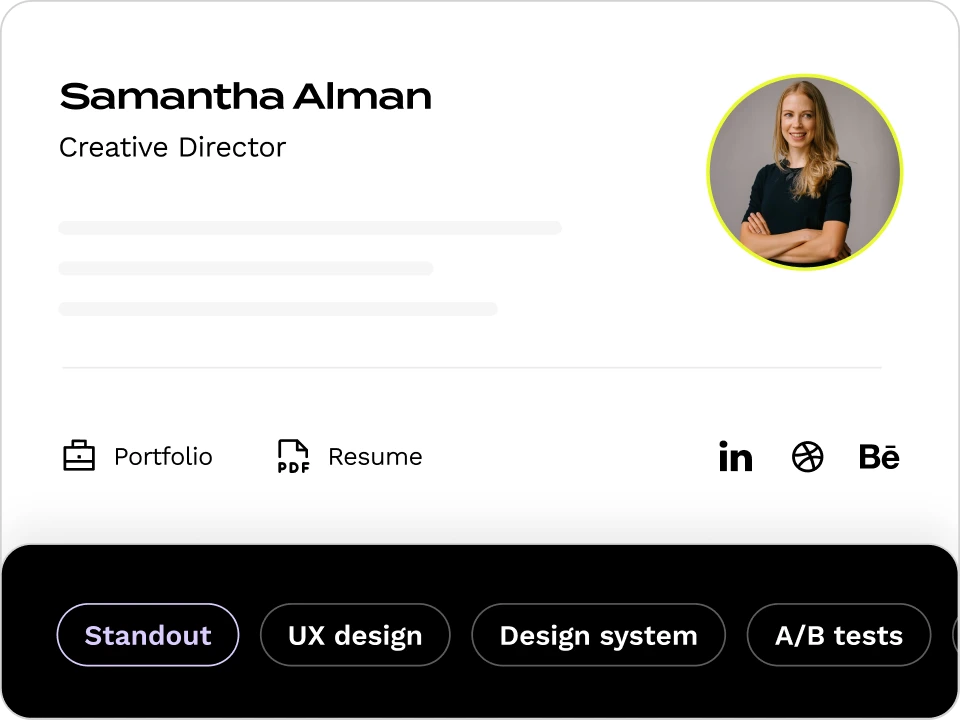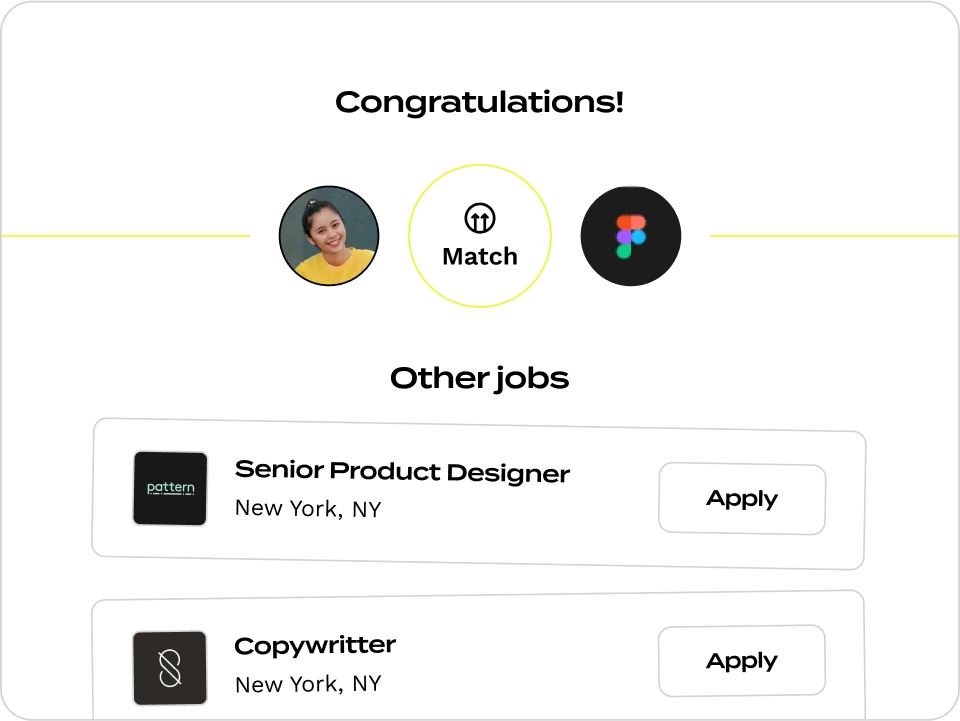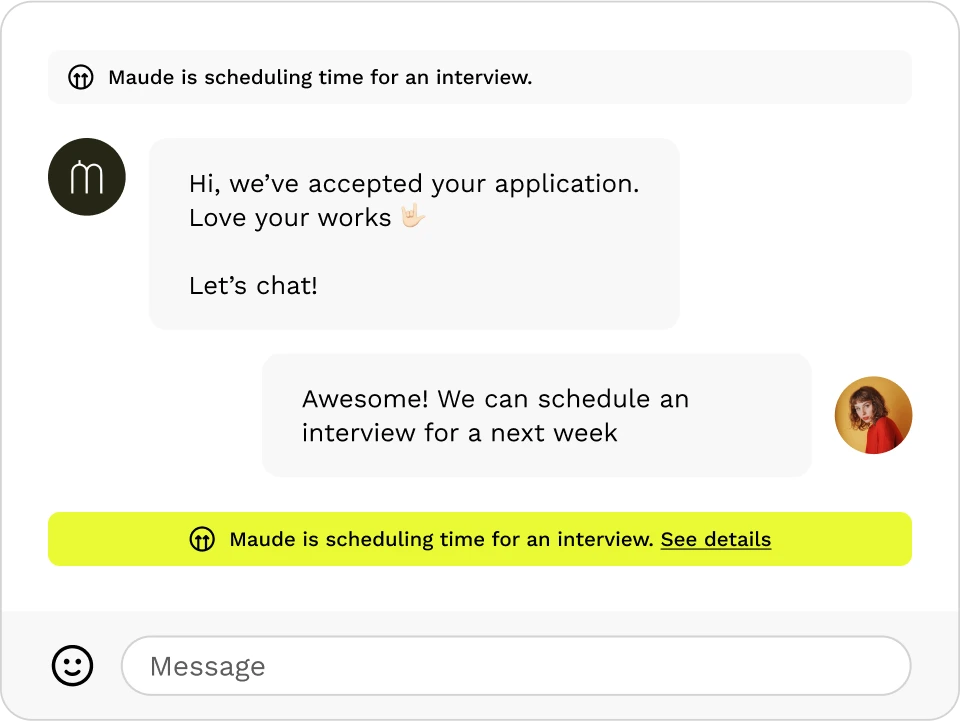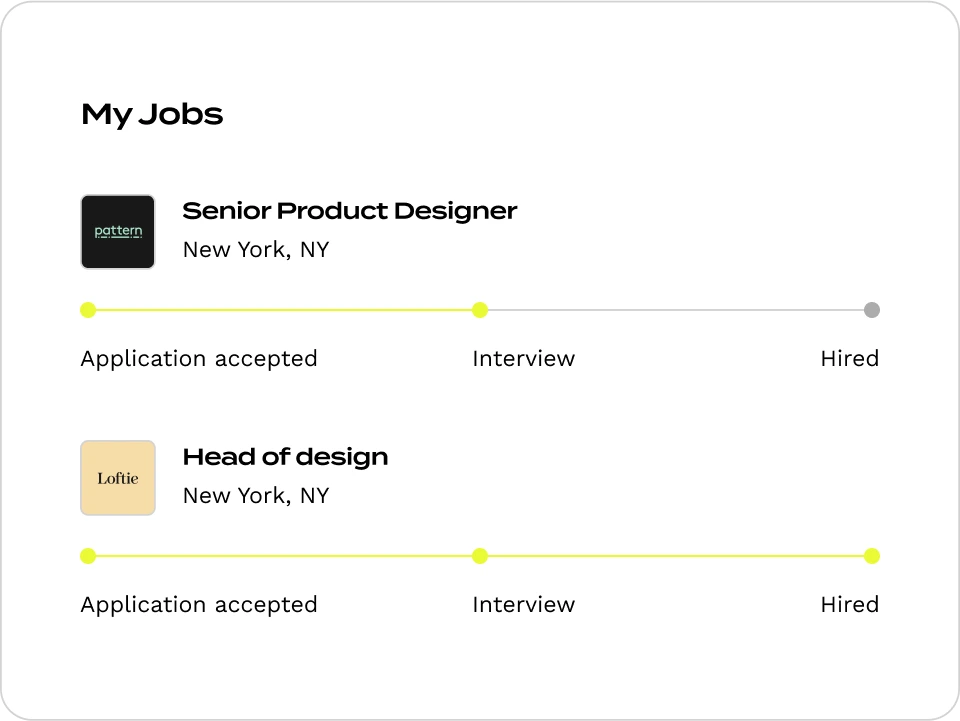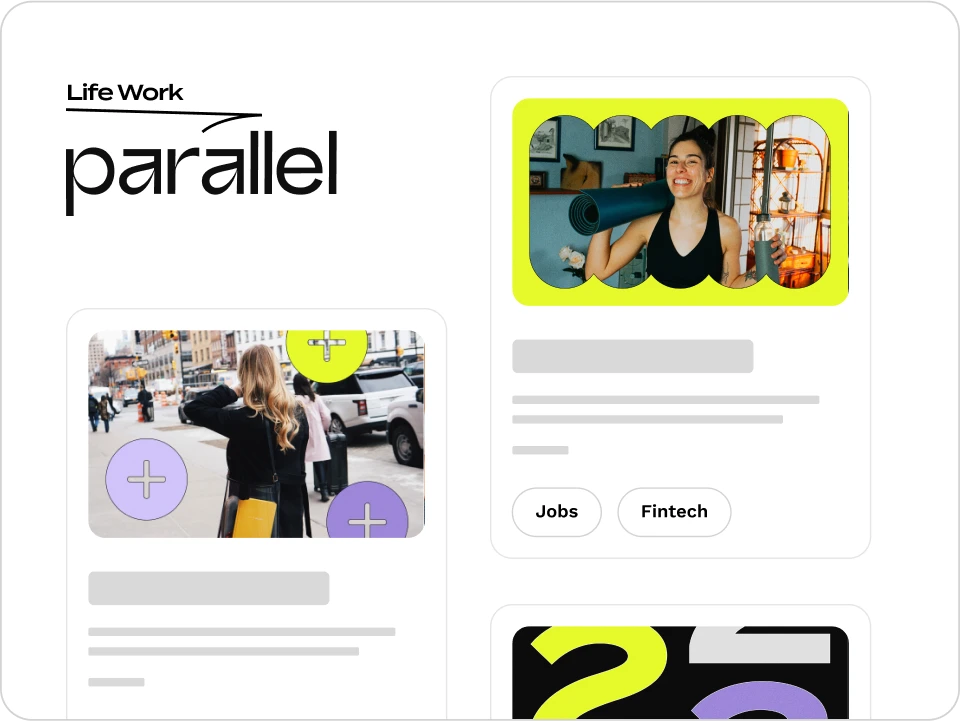 FAQ'S
Why use Parallel over other job boards?
With Parallel your application goes directly to team members and decision makers. You can manage all your applications in one place, apply in two clicks, and get a decision / feedback much sooner.
What types of jobs are on Parallel?
We are curating the best jobs from purpose driven companies in technology, direct to consumer, and lifestyle brands. New jobs are added every week.
What does apply direct or get referred mean?
This means your application goes direct to the founder, hiring manager or the team you would be working with.
Is Parallel always free?
What is my Parallel profile?
With Parallel, you build a custom profile that you submit to each job in 1 click. You can also choose to add your resume in pdf form. Your Parallel profile incorporates a more well rounded depiction of who you are as a person.
Will more companies & jobs be added?
Yes, new companies and jobs will be added each week. Once you sign up you will get notified when new companies drop!
Where hiring is human.
Join 1000's of other job seekers to apply directly to teams for 100's of the best start up jobs.