Supercharge your referrals, earn more

cash
Parallel gives you the tools to easily source & refer more people for your companies open jobs. Earn 3x more from your companies referral program.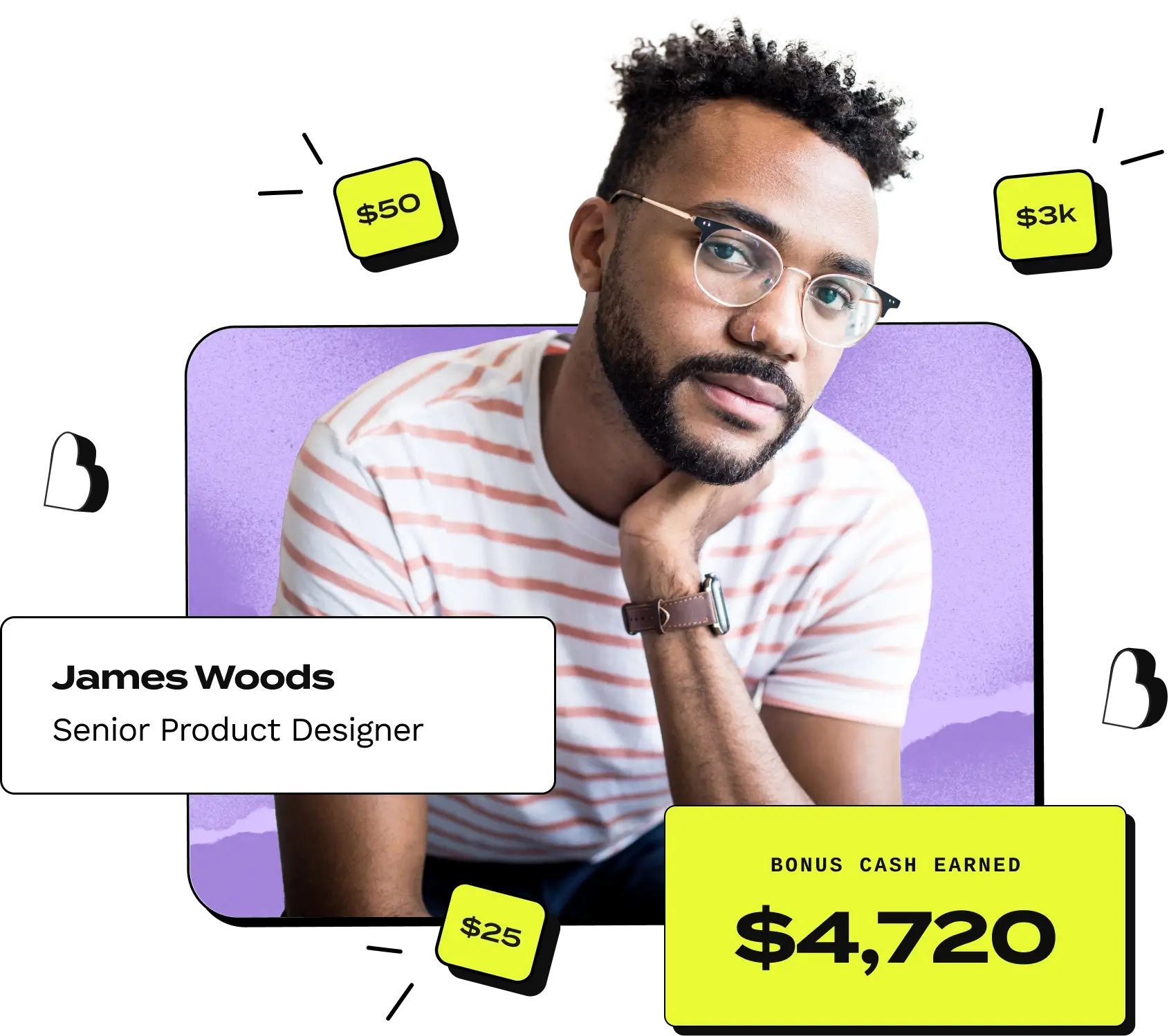 Your Referrals Superpower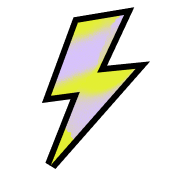 Set up instantly
We integrate directly with your company hiring suite. It takes 1 minute to create your account and start referring.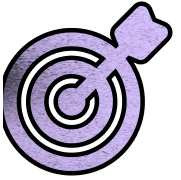 Easy to use
1 click referrals, affilite tracking, no long forms, no PDF's. no awkward DM's. Referrals made simple!

Get paid more
More quality referrals means more referral bonus cash and rewards coming your way!
It's so simple to start earning.
Parallel gives you a personal job board. Select jobs you want to vouch & refer for and share out across your networks in two clicks.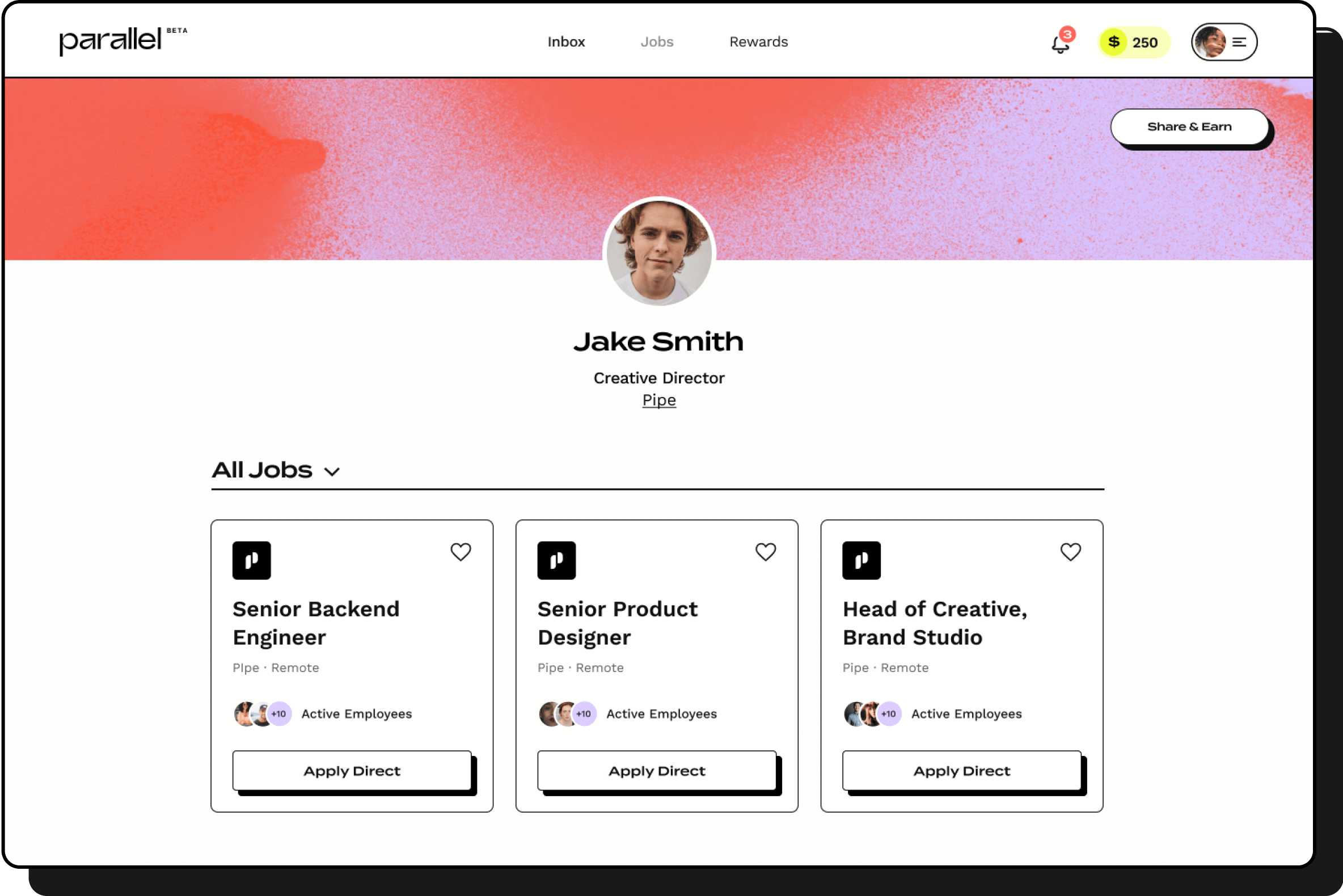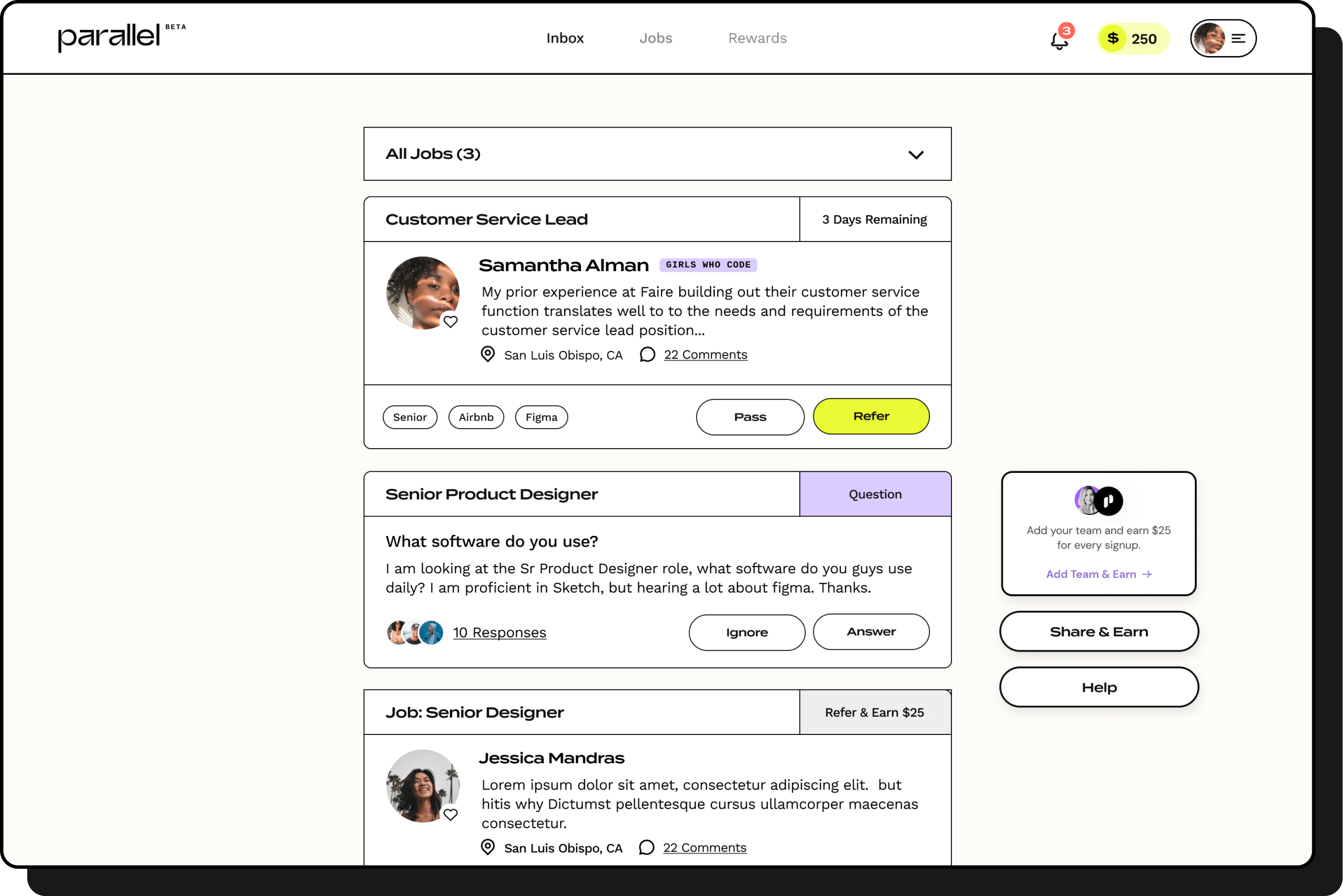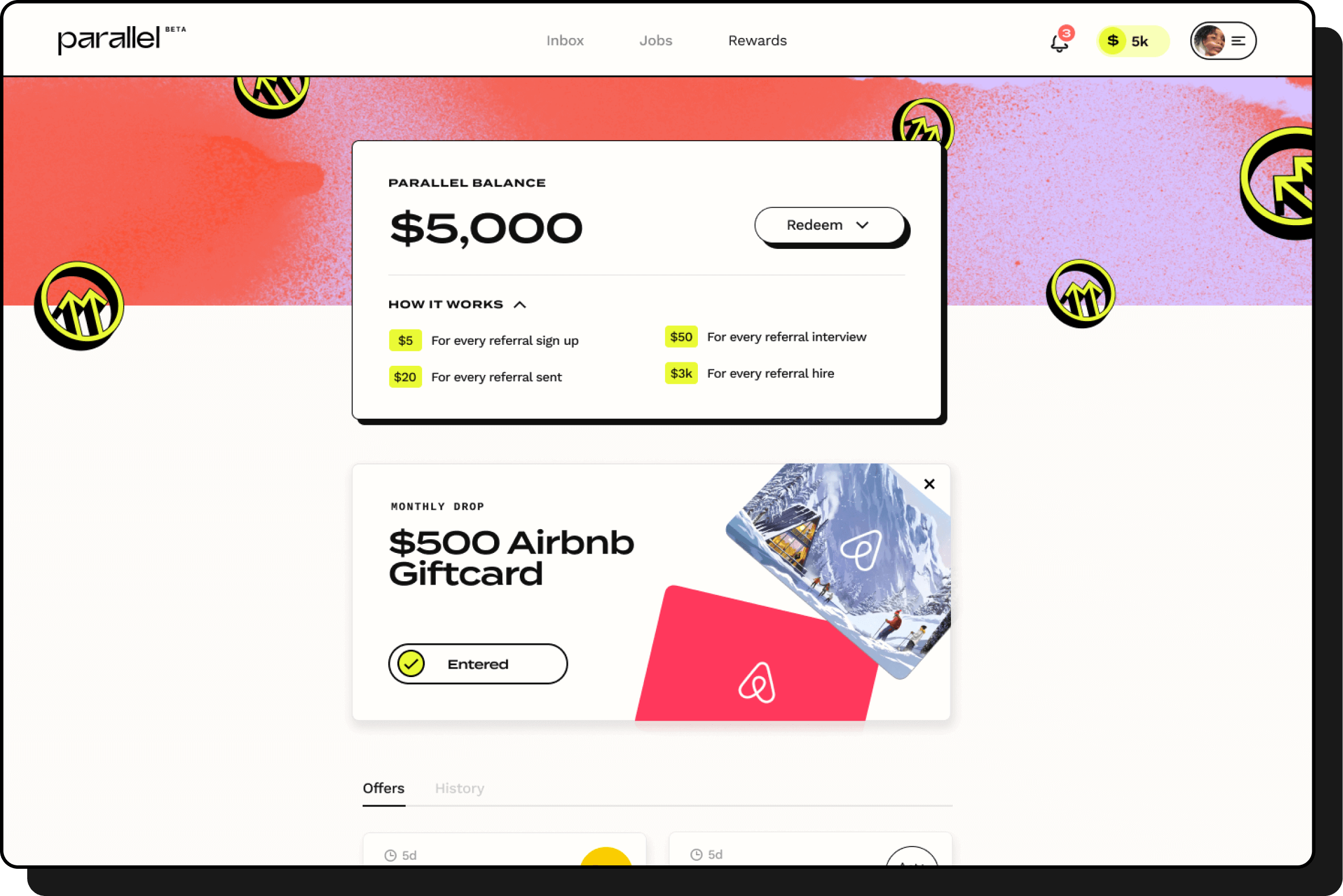 It pays to help others
Influence who you work with.
You're the expert, you know the details of the job and culture the best. Refer great people in and start building your dream team.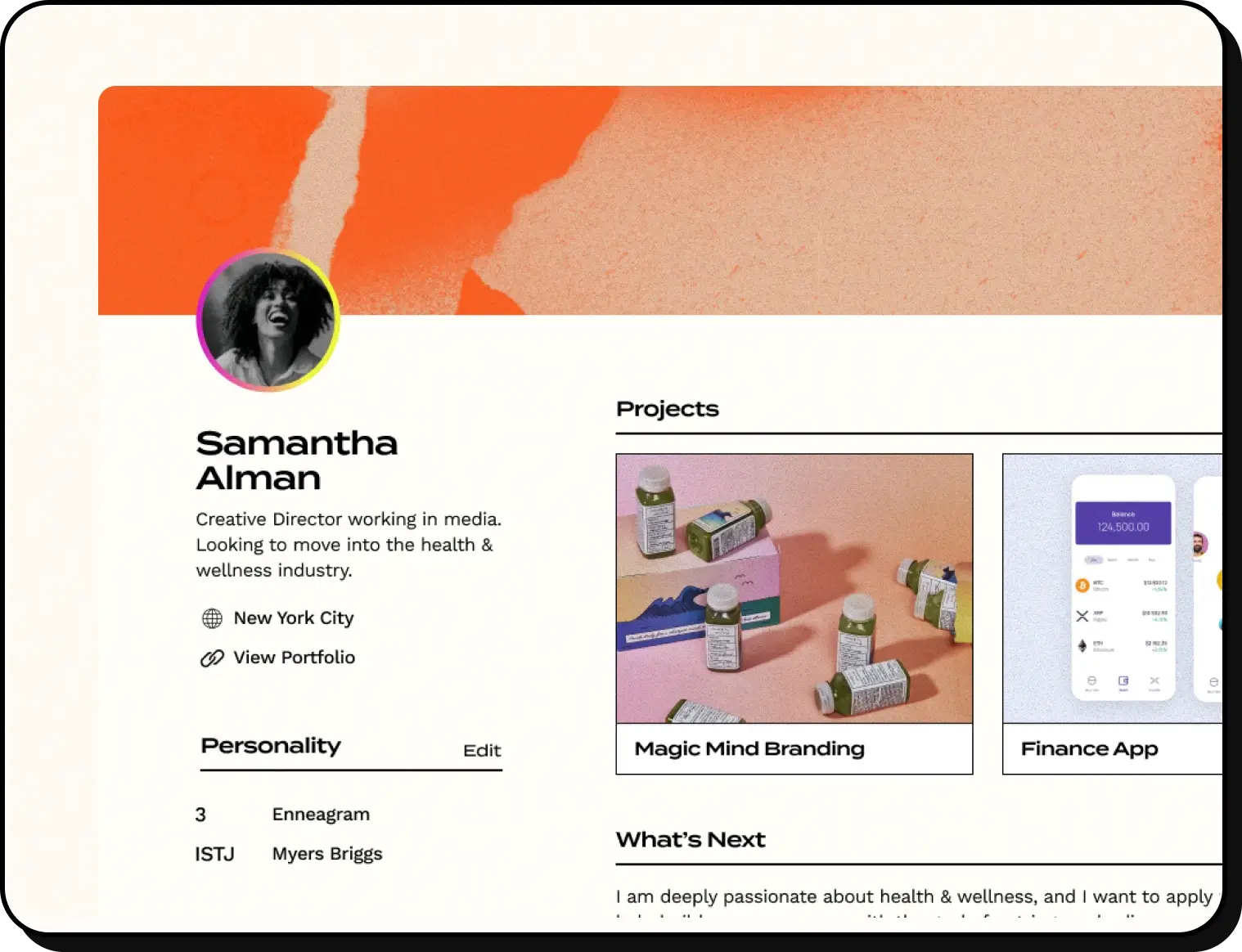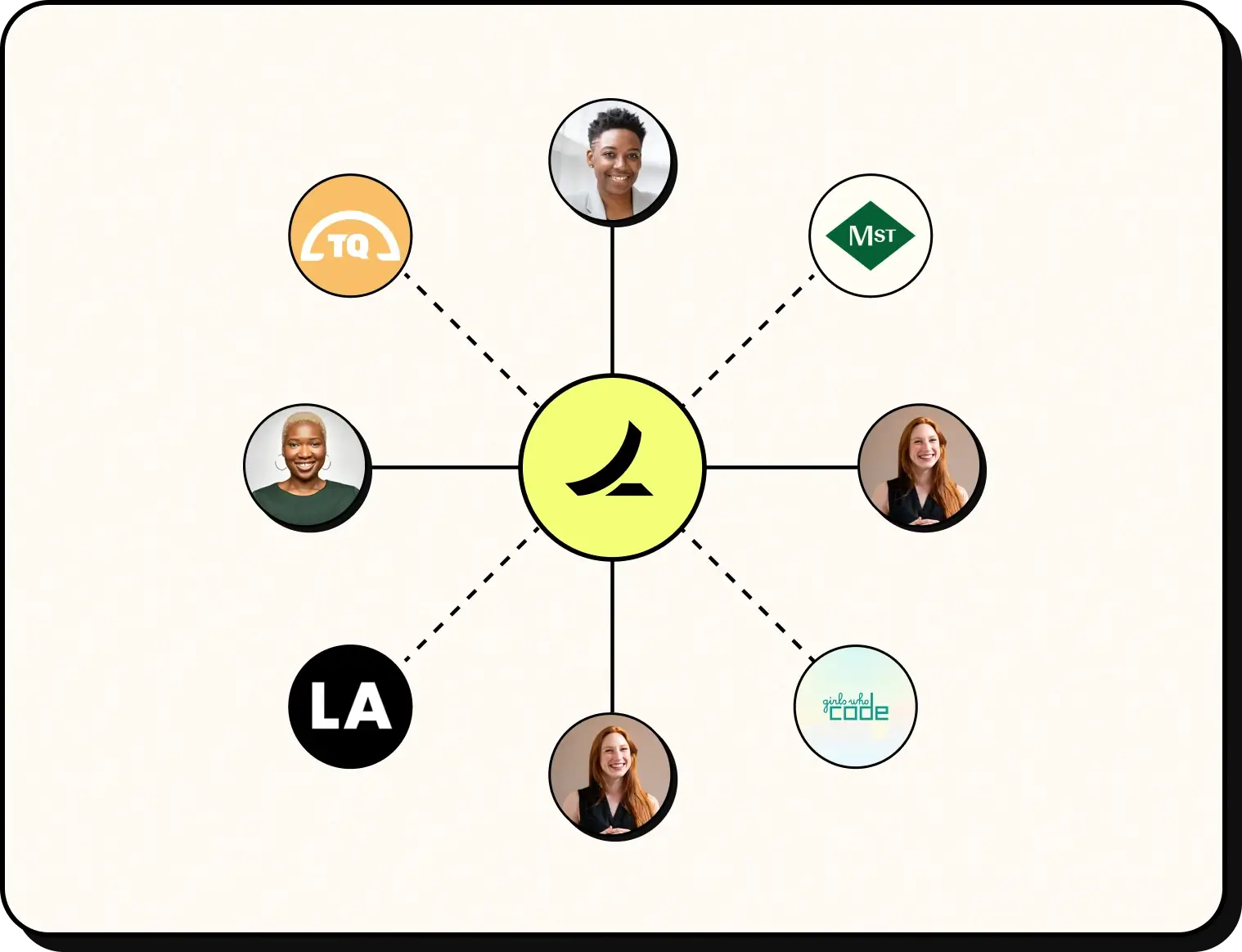 Help your company hire better.
Help your company level up their DEI by finding and discoving the diverse talent. Improve the hiring funnel and directly impact your company culture.
Give access to opportunity.
Help amazing people who are traditionally overlooked by the current process get their foot in the door and land the dream job they deserve.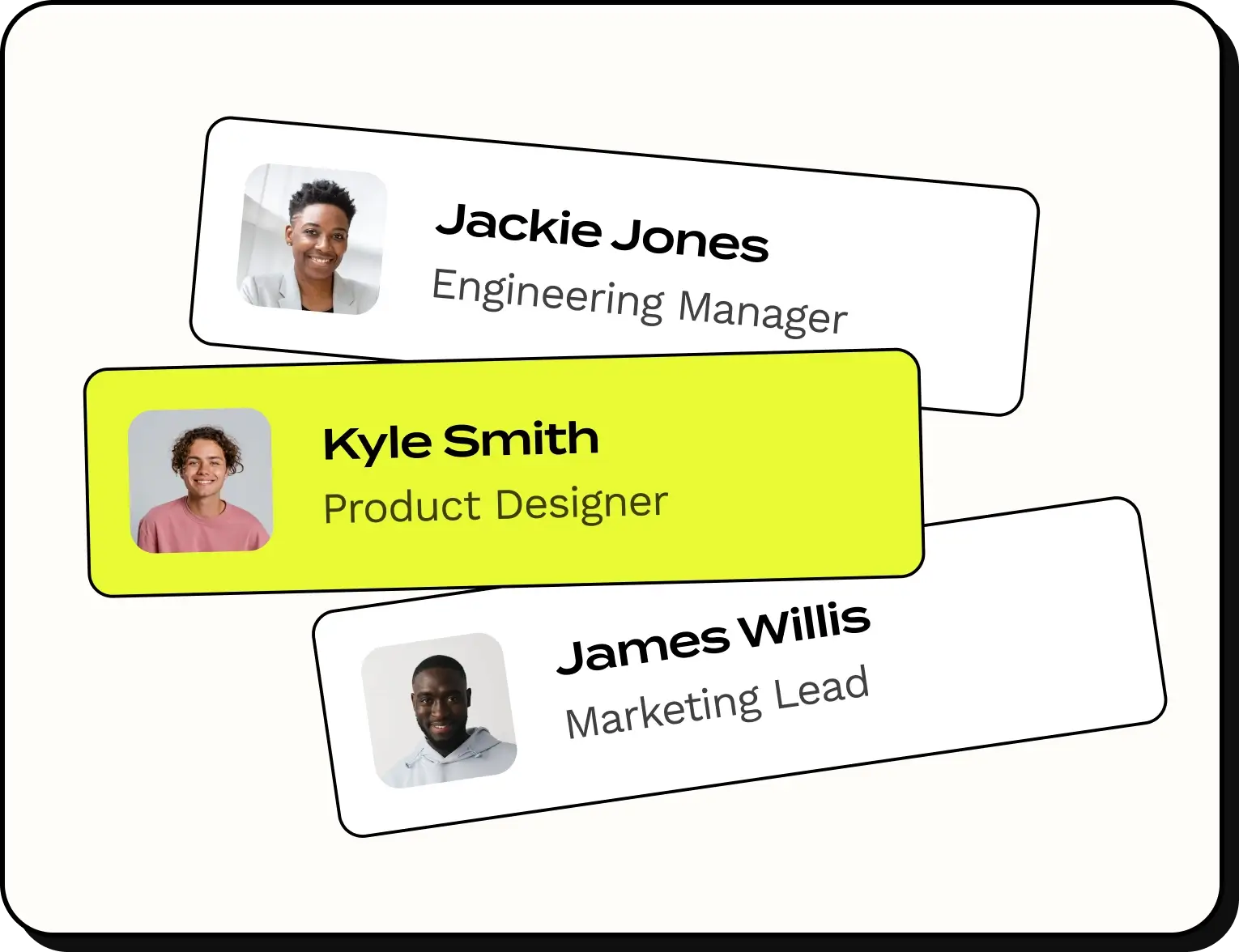 Exclusive rewards on great brands
Get access to exclusive deals and discounts from the coolest up and coming DTC brands. It pays big to help others!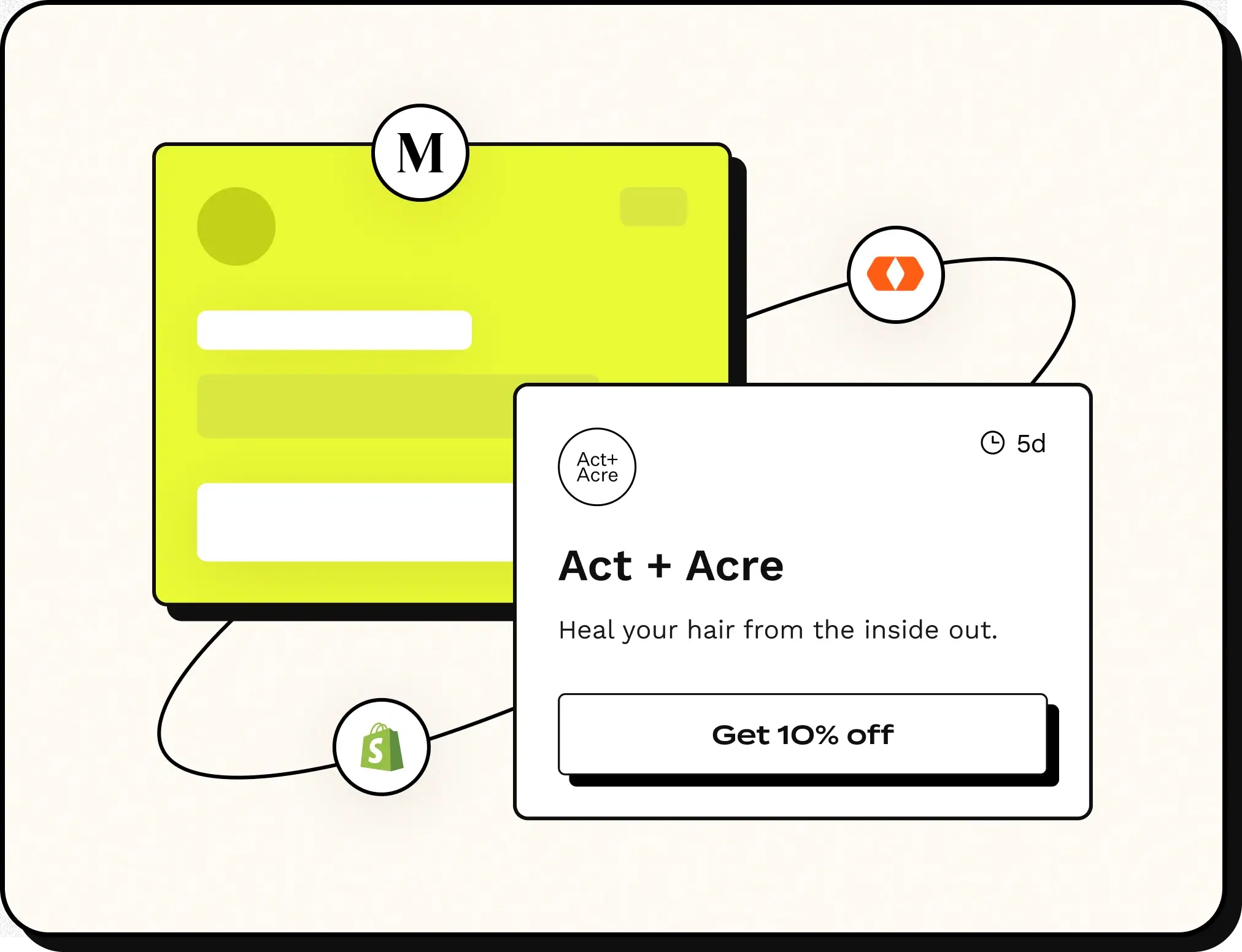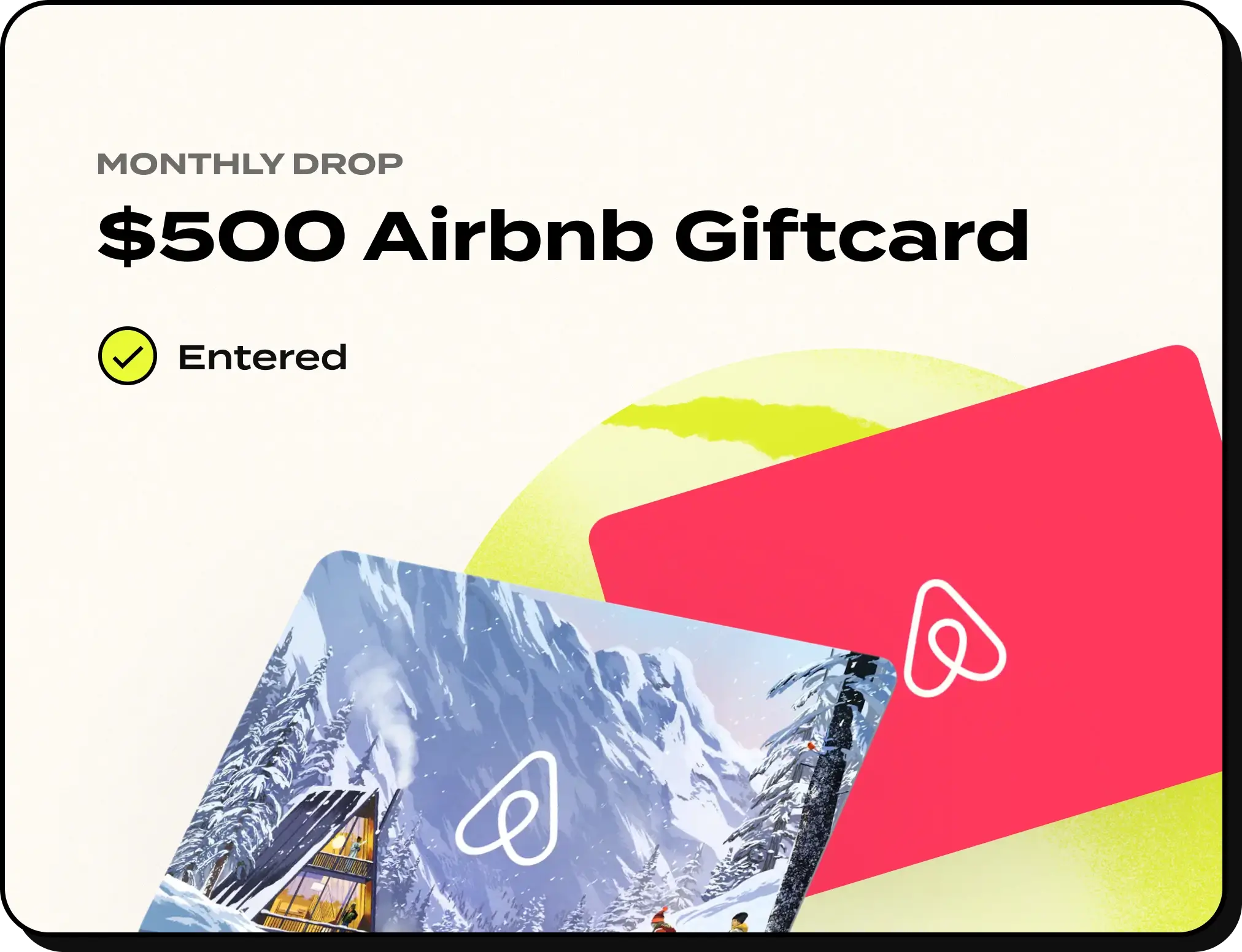 Monthly drops & giveaways.
Just by being on parallel you are entered into a chance to win amazing sponsored drops and giveaways from experience based brands.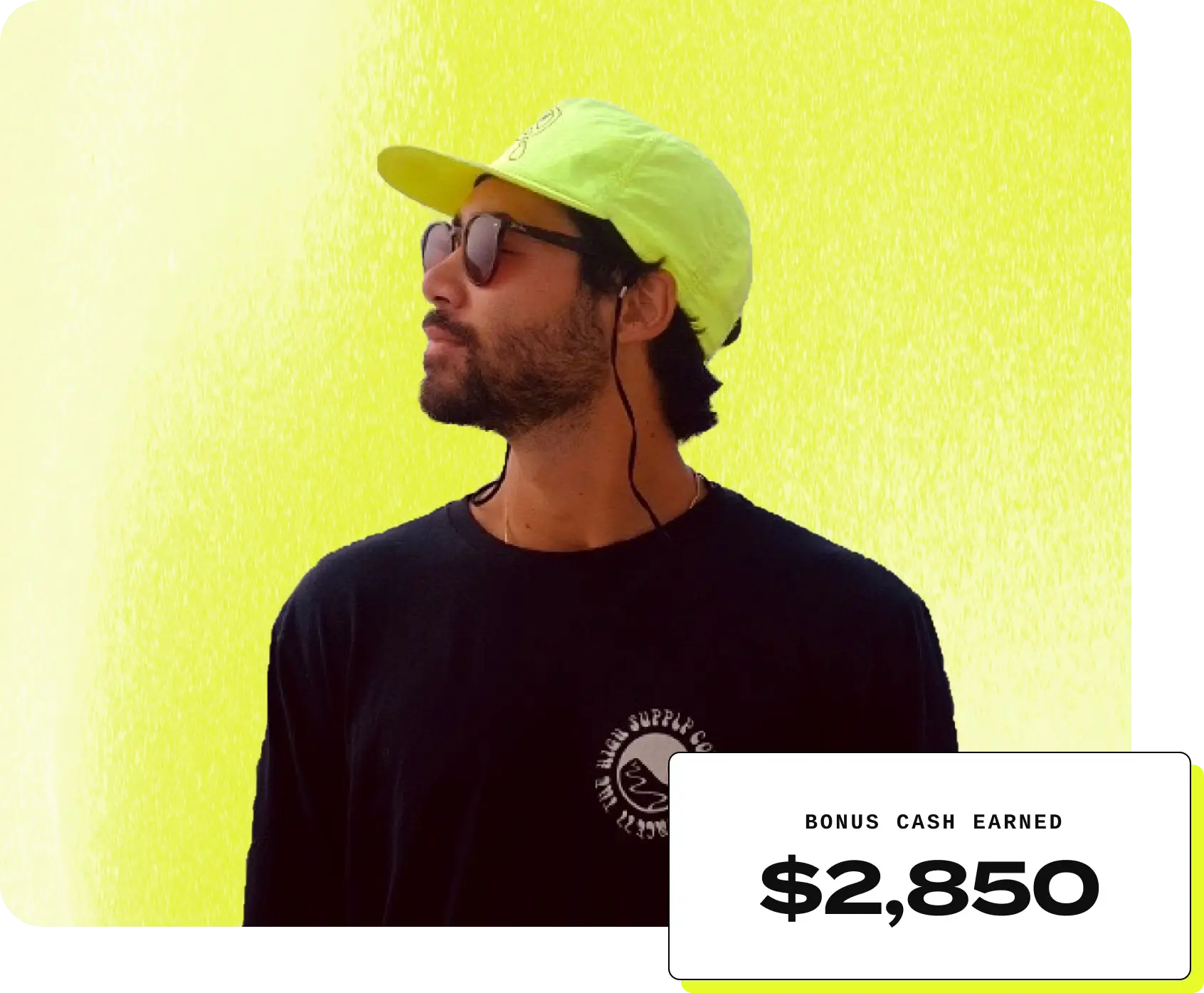 "This thing is magic. Every day, you get sent great talent in your inbox to refer in, and it's so easy to share out jobs to your network and earn cash."
Kyle Earl, Brand Designer
FAQs
Do I need company's approval to use Parallel?
No - Parallel like using Linkedin, Slack, or your network to find who wants to get referred at your company's open roles. Once you have reviewed the candidate's profile, you use the existing process to submit the referral and earn a referral bonus.
Am I bypassing the recruiting team using Parallel?
No. All candidates still go through the recruiters if that is your company's existing process. We just make it easy for you to find and refer talent from your network.
How do giveaways and rewards work?
All giveaways and rewards are sponsored 100% by Parallel.
How do I get my company on Parallel?
Email cory@useparallel and we can get your entire company living the parallel life.
Does Parallel work with my company?
It depends. We have an active partnership with some companies on Parallel. Since Parallel is built for employees and not companies, there is no company permission required.

Ready to help hire
and earn cash?