Employee Referrals,
Reimagined.
Put your referral program on auto pilot. With gamified rewards, campaigns & notifications— we empower your entire company to help you win top talent.
The referral product your
team wants.
Built specifically to engage everyone in your company to help you discover and hire top talent from your team's network.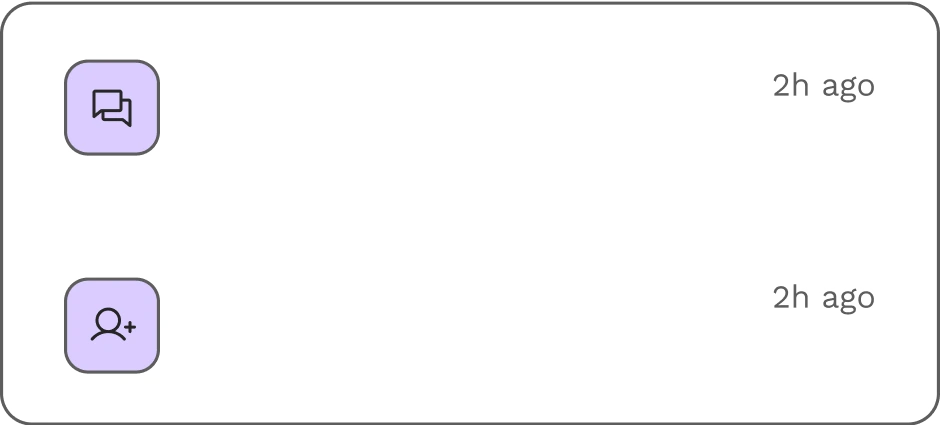 Instant rewards at every stage
A multi-tier referral program out of the box, rewarding your team instantly with every action - giving you higher engagement & more referrals.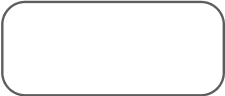 Simple network sourcing tools
AI Recommended matches, auto shares on social channels, 1 click invite - making it easy for your team to discover and refer the best.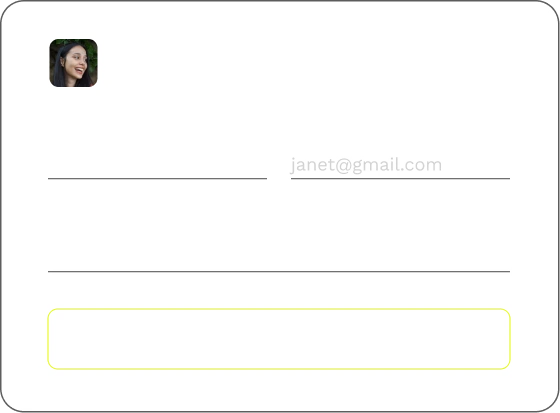 Employee
referral boards
No more pushing awkward DM's on your network. Every employee gets their unique referral board, making it seamless to share with their network and collect leads at lighting speed.




Auto job reminders & notifications
No more bugging your team about going through their network. Parallel syncs with your ATS and auto-notifies about new roles and reminders to hit your referral targets.
Ready for network driven hiring?
Seamlessly integrated

into your ATS.

Parallel syncs with your ATS in real time, automating your referral tracking, payouts, and new job notifications.
Employee Referral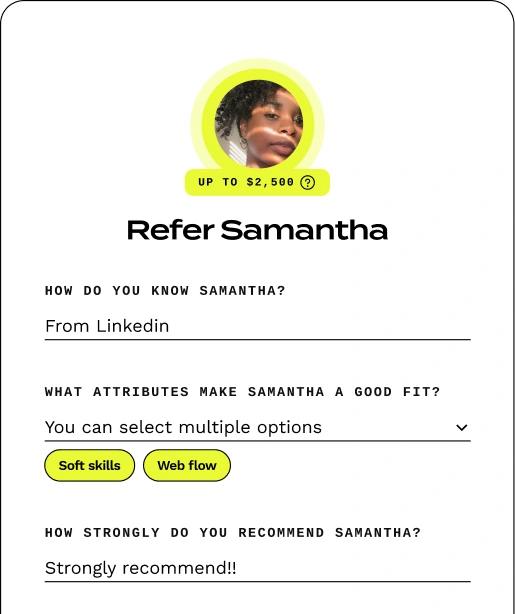 Your ATS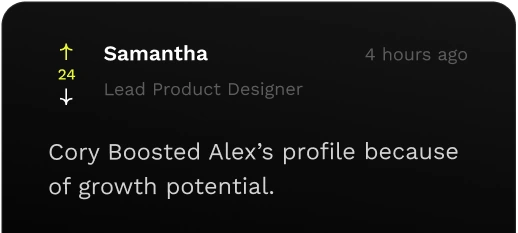 Make referral management
a breeze.
An all-in-one tool that automates everything from configuration, campaigns, reminders, & payouts - saving you time & money.

Team Activity Dashboard

Campaigns & Notifications

Approvals & Auto Payouts
Spin up a referral program
in minutes.
1
Sync your ATS
2
Build your program
3
Invite your team
4
Get more referrals
5
Track activity & payouts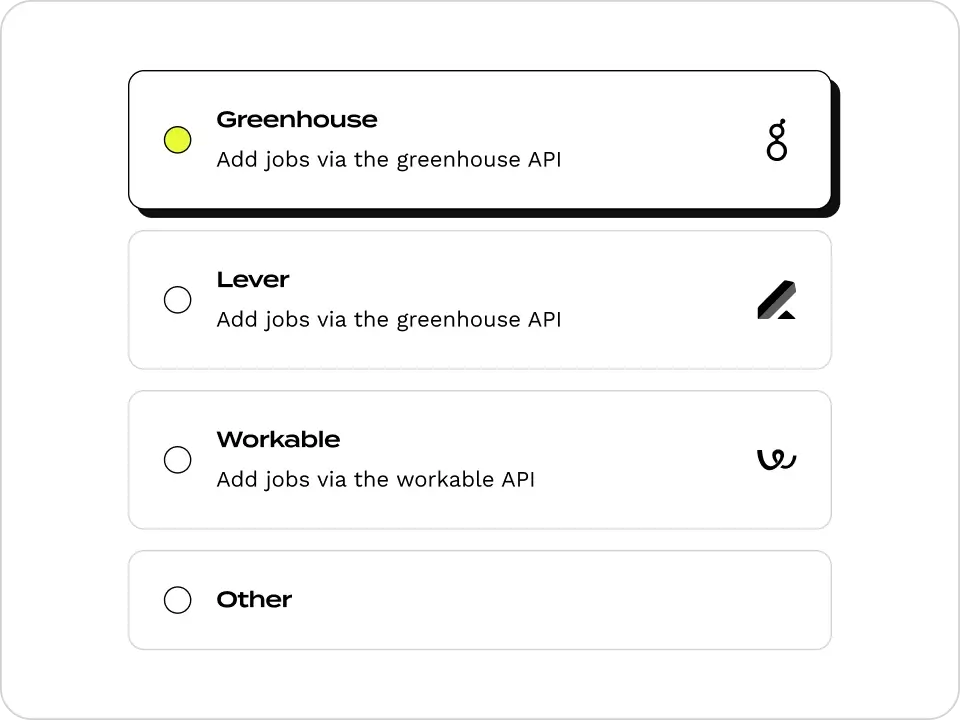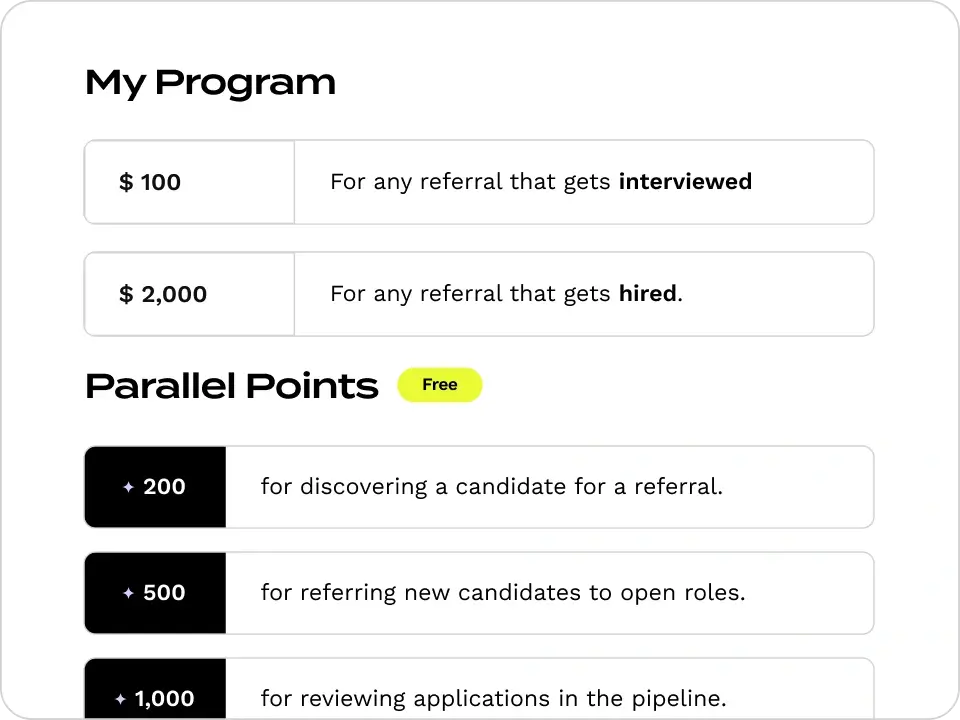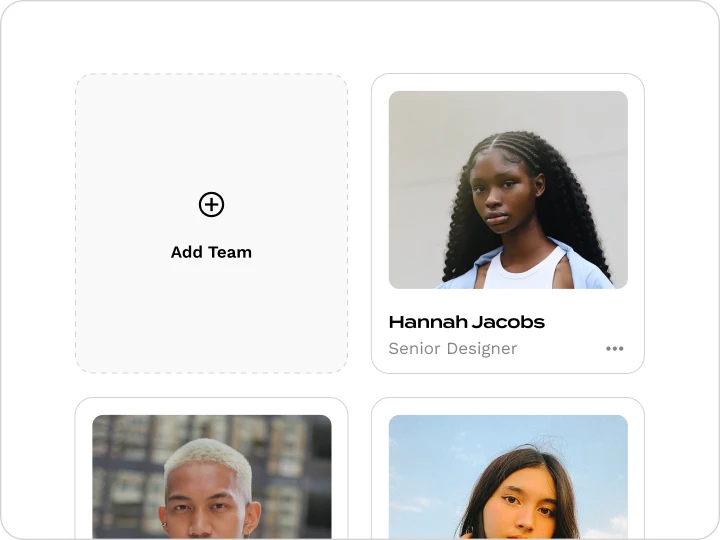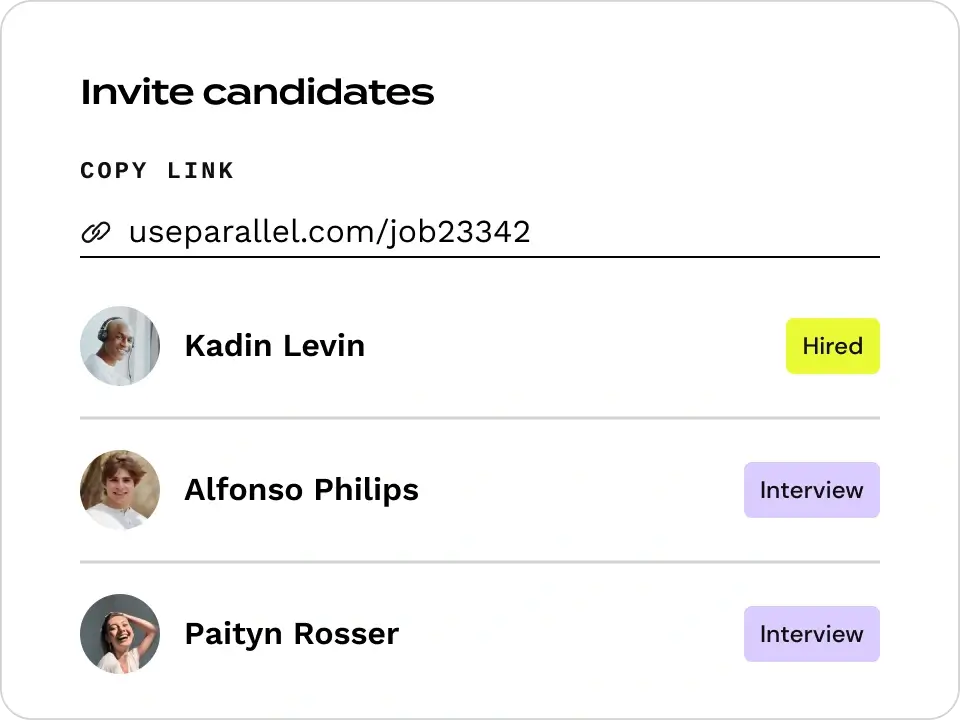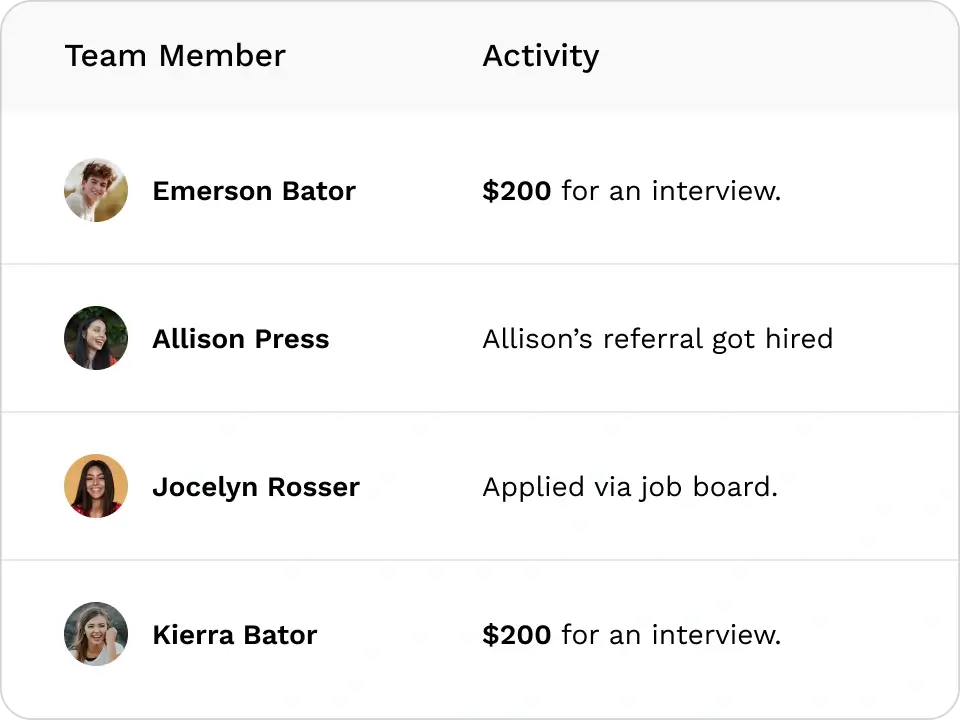 Supercharge
your
employee referrals.
Engage your team with Parallel & grow your candidate pipeline using the #1 sourcing channel.
5

%

With Parallel

Avg Engagement